Browsing articles tagged with " couples"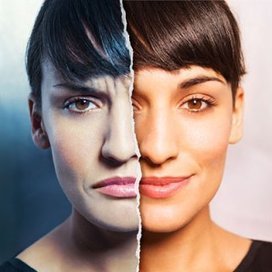 Traditional therapists thought that the way to get over the pain of painful memories was by understanding those memories. They assumed that the way to overcome the pain of a former love was to examine those memories of your former love so you could understand why you were in love in the first place. Then, armed with your new "understanding," you could "grow" out of your former attachment.
It's a nice theory, but modern research has shown that reviewing your memories of "him" or "her" not only doesn't help your pain, it makes it worse.
Memory is an unreliable witness. Painful memories are especially unreliable. However real your memories may seem, things may not have happened the way you remember they did. The American Psychiatric Association warned that it is 'impossible to distinguish false memories from true ones'. ("It is not known how to distinguish, with complete accuracy, memories based on true events from those derived from other sources." American Psychiatric Association, 1993 to pick just one study of many that prove the same point.)
As I was saying few days ago, the world has changed radically since I first wrote "How to Fall Out of Love". In that distant time, nobody had heard of  the Internet, Walmart, Starbucks and Tim Tebow.  Now we connect on Facebook and Zoosk.  We Skype, Google and tweet to give our friends the news of our lives with a click. And yet, as much as the world has changed since I first wrote the book, human nature hasn't changed at all. When love ends today it is just as painful as it was in those distant days before the Internet.
Isn't it ironic that love, our greatest source of joy, can inflict so much pain?
Half the marriages in the United States end in divorce, casual affairs are common, and there's a parallel rise in suffering.Perhaps as choices increase and the old behavior codes decline, anxiety rises. Perhaps people are simply more open about their pain.
Whatever the reason, every time I mention that I have a program called "How to Fall Out of Love," I am swamped with letters and phone calls and personal visits from people who have seen the order of their lives turn to chaos, who suffer emotional devastation and pain and who desperately need help.  And now with years more experience, hundreds of new cases, and innumerable improvements to my program, I knew I could make "How to Fall Out of Love" better and I knew I had to renew it.
A couple of years ago, while I was clicking through Amazon's books, I had a hunch. I clicked again and to my amazement, there it was. I was stunned. I'd written "How to Fall Out of Love" over thirty years ago. At the time it caused quite a stir. I was on Oprah 4 times, the Today show twice, five pages in People magazine, and profiled in the New York Times. But all that was so long ago. And yet, there the book was (and is) still in print.
I hadn't really forgotten about "How to Fall Out of Love". I've treated hundreds of patients, in my practice in Los Angeles, New York, and Paris who were in love and suffering because their love wasn't returned or because they were in a dead end relationship. When I saw "How to Fall Out of Love" was still in print, thirty years later with no advertising, or PR, I realized it must be because my systematic, step by step program still works.
Of course I knew it works because with many changes and improvements, I'm still seeing a virtually 100 % success rate healing my patients with broken hearts.
If you think about it, it makes perfect sense. Yes, the world has changed in almost every way since those days before the Internet, smart phones, personal computers, satellite TV, those long ago days when he wore bell bottom trousers and she wore flowers in her hair. But one thing hasn't changed: Human nature hasn't changed at all.
Wouldn't it be great, I thought, to bring "How to Fall Out of Love" up to date.