Browsing articles tagged with " getting over him"
To sum up my blogs of the past few days, you learned to love that person on many levels including a deep neural physical level in your brain. That fact, that the love you feel for that person is something you have learned to feel, is tremendously important. It is important because, if you learned to love someone, you can unlearn that love.
If you can learn to unlearn, what freedom! You won't have to spend years struggling in the backwash of an old love affair. You won't have to rely on illuminating the whys and wherefores of your former relationship with insight.
If love is learned, you can unlearn to love someone, because you want to stop the pain.
You won't have to rely on wishful thinking ("if only, if only"), the advice of friends or "experts," or the random chance of inspiration or insight, or the slow passage of time.
You can do it yourself. And you can do it now.
Insight or working through your memories of the happiness, pain and sorrow of a lost lover continually reinforces the damage, while not thinking about "him" or "her" weakens the pain.
That's why traditional therapy prolongs the pain and sometimes makes it worse. Traditional therapy asks you how you felt about "him" or "her." And asks you what "he" or "she" was like? And why did you feel that way? I don't ask those questions because, as I've just pointed out, going over how you felt and why you felt that way just reinforces all those old thoughts and images. When a new patient comes into my office suffering from the pain of a lost love, I don't even let her tell me the whole story and I don't let him go into the details. They have already gone through their story with all of its painful details a thousand times in their own mind.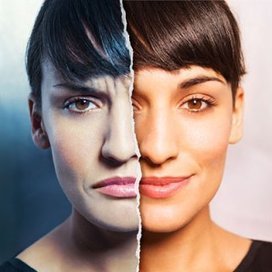 Traditional therapists thought that the way to get over the pain of painful memories was by understanding those memories. They assumed that the way to overcome the pain of a former love was to examine those memories of your former love so you could understand why you were in love in the first place. Then, armed with your new "understanding," you could "grow" out of your former attachment.
It's a nice theory, but modern research has shown that reviewing your memories of "him" or "her" not only doesn't help your pain, it makes it worse.
Memory is an unreliable witness. Painful memories are especially unreliable. However real your memories may seem, things may not have happened the way you remember they did. The American Psychiatric Association warned that it is 'impossible to distinguish false memories from true ones'. ("It is not known how to distinguish, with complete accuracy, memories based on true events from those derived from other sources." American Psychiatric Association, 1993 to pick just one study of many that prove the same point.)
In outlining the science of behavior therapy in his introduction to How to Fall Out of Love Dr. Wolpe went on to explain how behavior therapy works:
Reducing anxiety is central to behavior therapy.
The elimination of anxiety is most easily accomplished by inhibiting the anxiety with a competing response. If a therapist can evoke a response (deep relaxation, for example) in the presence of a stimulus that provokes anxiety (criticism from your father, for example), the bond between the old stimulus and the anxiety it caused (fear of criticism, for example), will be weakened. Eliminating or significantly reducing your anxiety removes obstacles between you and  functioning creatively and comfortably in everyday living.
This book illustrates the way behavior therapy deals with emotional involvements that have outlived their appropriateness. People who are depressed or oppressed by obsessive thinking about another person will learn how to use competing thoughts to break their repetitive chains of thought.
People who are habitually dominated by others will learn how to overcome feelings of helplessness by learning to be assertive.
I was giving a seminar on sexuality at the very posh Carlisle Hotel in New York City years ago. I wanted couples to reconnect, communicate, throw off their old sexual habits and bring romance back into their sex lives. I'd invited BobJudd, a young copywriter from JWT, then the world's largest advertising agency, because I wanted a professional to write a brochure on my course which was fundamentally about communication. I thought a bright young copywriter would understand and communicate my ideas and I'd been told that Bob was the best.
After the first morning session, Bob and I were having lunch and he said, "you have a wonderful program. I think you should do a book about sexual communication." And I said I had a better idea for a book. I had a program to help people get over a lost or impossible love affair. And the program worked. Bob said "great." He said he was going through a divorce and he understood the pain and the need for a program that really helped. "Let's call it 'How to Fall Out of Love," he said.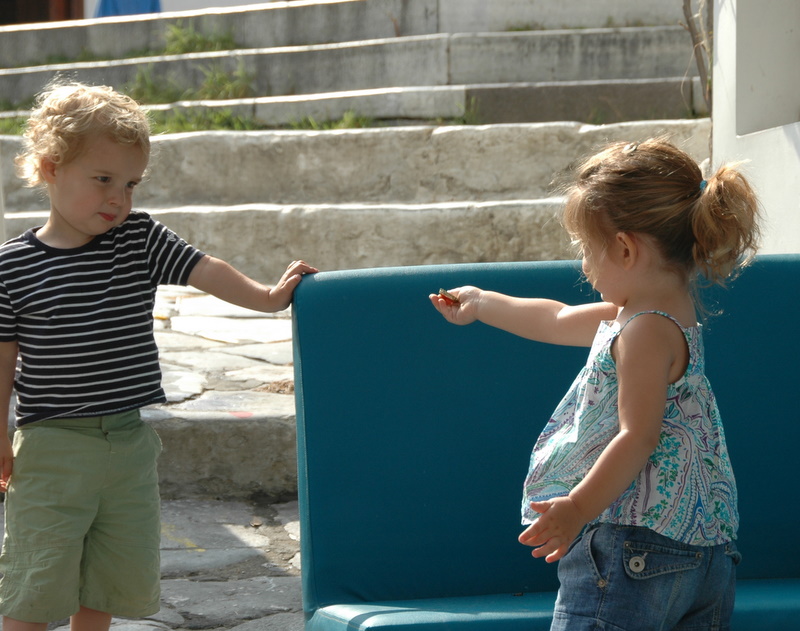 The program in the new version of How to Fall Out of Love is behavior therapy.
That is, it is based on what neurologists, behaviorists, and other scientists have found
out in the laboratory about the way we learn. So it's not a pep talk for following moral
guidelines. It won't give you directions for achieving more insights. And it will not offer
the platitudes of "common sense." How to Fall Out of Love is a straightforward positive
program based on observed facts. I developed the program at Temple University Medical
School and at Princeton University. It has been enormously successful. As I've said I
wish it could be in the bookstores now, but doing it right takes a little time and while
the first galleys are being printed now it won't be available until January 6 next year.
Ask any therapist and they will tell you that no therapeutic technique or program can ever be expected to be 100% effective. But in the small sample of the 100 cases I treated or supervised before writing How to Fall Out of Love: evenly divided between male & female; college students to people in their late sixties; gay, straight, and bi-sexual, I had a 100% success rate. I couldn't believe it, but it was true.
"It works, it works," I shouted out loud. I was so happy. I thought "this is how Edison must have felt when his light bulb first glowed."
I felt as if I had invented aspirin or penicillin. And I knew that I had to write a book about my program. I have never had an unsuccessful outcome with my How to Fall Out of Love clients. I do a two year follow-up and in a few cases, I've done some "touch-up," usually for jealousy, the most stubborn of the emotions in unrequited love.
Yes, falling out of love is harder to do by yourself without the guidance and encouragement of a trained therapist. But if you are in enough pain, do the exercises, the program in this book will work for anybody who is in pain because their love is not returned or because they are in a dead end relationship.
People who come to my office for help are in love and in pain. I'm a behavior therapist, and I help stop the pain so you can escape from a nonproductive dream world of unreturned love. So you can love again and be loved.
I first began developing this particular program in response to Laurel, whose partner had suddenly left without warning or explanation the day before their wedding. Laurel and her fiancé were graduate students at Princeton. They shared courses, friends and vacations and they planned to be married the day after graduation and go on to be field anthropologists. The day before graduation, Laurel's fiancé left (for his parents' home in Nebraska, Laurel learned later) without a word of explanation. The more she thought about what had happened and why, the more she became obsessed and depressed. After two weeks she still couldn't bring herself to apply for grants or a job. She felt isolated and felt it must be all her fault. She was so depressed she seldom left the apartment she had shared with her fiancé.
Probably no endeavor on earth begins with higher hopes in the face of fewer chances for success than new love affairs. When the affair or marriage doesn't "work out" and falls apart for whatever reason, falling out of love is usually a natural, although painful process. Most people can and do fall out of love without help. Time heals, they meet other people, and their lives go on.
On the other hand, for some of us, the loss of a love can be an almost overwhelming obsession and an intense, enduring, immobilizing pain. Being in love when it's not returned can lead to depression, obsessive thoughts, sexual dysfunction, inability to work, difficulty in making friends, and self-destructiveness.
For all sorts of reasons, some of us hold fast to the memory of love as if it were the real thing.
Love is so precious (real love, false love, or any kind of love) that we fear to let go, afraid of the loneliness, the feelings of rejection, and the anguish. Losing love is so very painful, it's like losing a part of yourself.
Millions of people are in love and in pain because their love is not returned. Chances are you know several people who are going through the painful process of falling out of love.
Suddenly, without warning, a young research engineer leaves his wife to live with another woman. A graduate student is deserted by her fiancé just before their wedding. An elderly woman's husband leaves with his young lover for Hawaii. An administrative assistant is in love with his boss who strings him along. A website designer is having an affair with her neighbor but doesn't want to damage her marriage. A banker falls in love with a client who cannot return her love. A venture capitalist is in love with an alcoholic. A hedge fund manager's partner falls in love with another man. A love affair ends for the director but not for the actress.
Our whole culture says "love, love, love" is all you need and says it a thousand ways every day. Yes, yes, it's so easy to fall in love.
But where are the signs to point the way out?